Shifted into a new apartment? Refurbished your existing one? Bought a new car or a bike? Get yourself photographed with your prized possessions.
Showcase your profession by getting photographed in your workspace or in your professional attire.
Dig into your heritage looks by getting photographed in your heirloom, ancestral costumes and traditional attire.
Flaunt your lifestyle in style, with high-quality professional images, which stand apart from cellphone camera images, on your social media walls.
To download brochure of Portfolio
Highly Recommend
I would highly recommend the workshop to those who want to fully realise the potential of their mobile phone camera.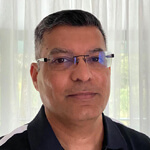 Explanations are Easy
I never felt like I am new to the group as well as to photography. His explanations are easy to understand.

ABSOLUTELY SUPERB!
His instructions were very clear and I could start applying those immediately after the course.
Absolutely Amazing
Have been attending the Photography Gupshup with Swapnil Sir, the interaction is absolutely amazing and knowledgeable

Capture the best moments
He makes one feel at ease with the poses and the expressions and manages to capture the best moments in the least possible time.